P. O B O X 1 8 0 S H I A N D A , M U M I A S
0 7 2 6 7 6 6 9 8 8
b r e j e n a h @ g m a i l. c o m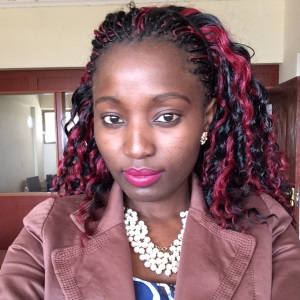 PERSONAL PROFILE
I am passionate persuasive and hardworking in nature, having knowledge in computer science and management. I can work and interact well with other people building trusting relationships, being competent, honest and diligent
I am goal oriented, adaptable and responsible, skilled in hardware and software computing, administration and coordination duties, with five years experience.
PROFESSIONAL QUALIFICATION
2014 April – to date: Working with MKU (Mount Kenya University), as E-Learning Coordinator stationed at Main Campus Thika
Duties and Responsibilities include:
a) Monitoring of teaching and learning of distance learning students and lecturers
b) Providing Technical Support to both distance learning students and lecturers
c) Planning and Organizing of Distance learning examinations
d) Organization distance learning lecturers and students orientations
e) Preparing Payment schedule for teaching staff for the distance learning mode of Study.
f) Ensuring security for E-Content, the System and other E-Records
g) Directorate Administrative Duties
VOLUNTEER EXPERIENCE
The Rotaract group for the millennium goals alleviating poverty
RED CROSS,
AISSEC, cleaning our environment (make Eldoret clean)
SKILLS/INTERESTS
Web designing using Joomla Content Management system
Comfortable with programming using PHP.
Computer networks and internet.
Proficiency in Linux/ windows platforms
Hardware maintenance / troubleshooting
Proficiency in structured query language SQL
Windows 98/2000/XP/7/8, Linux. Ms office, Mysql (with databases)
Proficient in .net programming (visual basic, c#)
SOCIAL INTERESTS AND COMPETENCIES
Computer Networking, travelling, swimming, riding, Reading novels and Socializing
Knowledge of hardware and network components
Ability to work well with minimal supervision and flexibility within work
Able to understand the technical and technicalities of networking and computer programming
Ability to change and adapt to new environments.
Good IT background and also gained management skills.