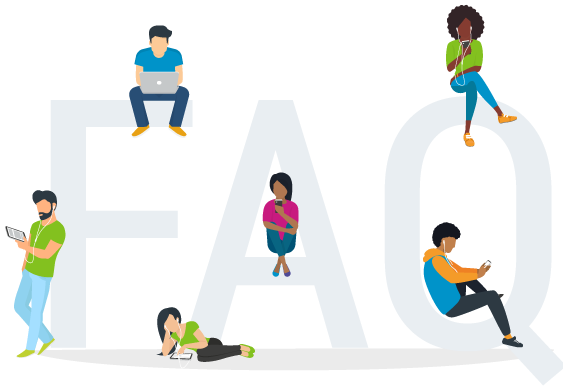 How do I get information about Mount Kenya University?Login to www.mku.ac.ke or visit any University Campus or ODEL Centre and download the prospectus on courses on offer.
Access the Open Distance and Electronic Learning (ODEL) Visit http://www.odel.mku.ac.ke/ for all information on ODEL and courses on offer. Intakes done in January, May, September and April, August & December for DIBeL.
How do apply for a course in ODEL

Login in to www.mku.ac.ke>MKU Admissions>Click on Application Procedure>Apply Online>Application Form>2019 prospectus>FAQs>Career guide or visit any MKU Campus or Centre admissions Office. Applicants receive SMS message to confirm admission.

How to register for units and access the lecturers online and resources.

Login to odel.mku.ac.ke>how to register for units>student portal or https://studentportal.mku.ac.ke/ and register for units. Student portal allows you to access online timetables (units on offer),select exam centre and update, evaluate the lecturers online, download examination card, check results, fees paid, my requests, Graduation clearance, attachment registration, the result slips. ALWAYS confirm the units to ensure registration.
Login to http://distance.mku.ac.ke/portal and enter your admission number as user id and national ID/Passport/Tel No as your password and Login. Go to SITES to view the units registered, open each unit and connect with the online Instructors and Teaching Assistants, course coordinators and Heads of Departments for academic mentorship and support.
Download the student portal tutorial and e-learning portal tutorial and course structures under the student support centre.

How do I access the MKU Digital Repository and e- resources/e-library? Login to www.mku.ac.ke>Library)my Account>proceed. Contact librarian@mku.ac.ke for account activation and support.
Are there credit transfer awarded for some units? Yes. Apply and submit documents to the respective Head of Department or campus /centre coordinator.
How do I get administrative, academic and examination related issues, technical and help desk support and Fees payment related issues.

ODEL technical and Help desk team provides system orientation and support to all Digital and DIBeL students, staff and academic staff (Pre-registration and Post-registration) on missupport@mku.ac.ke/dgathage@mku.ac.ke/smundia@mku.ac.ke
The ODEL e-coordinator provides support on administrative and examination related issues on podel@mku.ac.ke
The ODEL Help desk and customer care provides feedback to students and monitor the response rates on missupport@mku.ac.ke
Finance provides response on fees issues on finance@mku.ac.ke
Contact the ODEL team for any other assistance on missupport@mku.ac.ke,0724 405217,0724 205417 ,0709153141,0709153000-main customer care line
ODEL student and staff also get advice, support and any assistance in any MKU campus and ODEL Centres.