Ngunju Alice Wambui
P.O.Box 8410-00300, Nairobi
agachau2002@yahoo.com
0724116196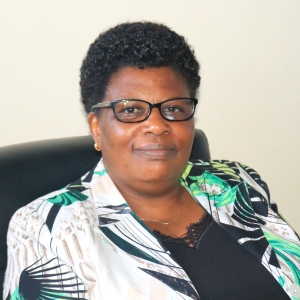 Personal Assessment
I am a self driven team player with the ability to harness the best of my ability.
Publications
Alice Ngunju (2013) " Constraints facing teachers of religious Education in using Life Approach in Secondary Schools in Nairobi East District in Kenya" Academic Journal of Interdisciplinary Studies: Mediterranean Centre for Social and Educational Research (MCSER) Vol. 2 No. 2 July 2013. ISSN: 2281-3993 (Print) ISSN: 2281-4612 (Online)
Alice Ngunju, Nene Nderitu (2014) "Subsidiary sources of Funds to minimize Financial Constraints on School Budget in Kenya" Mediterranean Centre for Social and Educational Research (MCSER) Vol. 5 No. 5 April 2014. ISSN: 2039-9340 (Print) ISSN: 2039-2117 (Online)

Publications in Progress
Teaching Religious Education in Secondary Schools Using life Approach Method. LAP LAMBERT Publishing House
Conferences Attended
Second (2nd) International Annual Conference on Education and Lifelong Learning at Kenyatta University, dubbed "The K.U October Conference on Education"
International Conference on Educational Reform and Innovation in enhancing Quality and Equity: Kenyatta University Conference Centre(K.U.C.C) 20th to 22nd February 2012
Mount Kenya University Annual Research and Innovation Conference: Towards achieving a knowledge economy through research and innovations: Safari Park Nairobi 28th to 30th August 2013

Area of Interest in Research
Curriculum development Issues related to Teacher Education Curriculum, Curriculum innovation and management and Christian Religious Education curriculum.